The Indian Coins in the Museum Chennai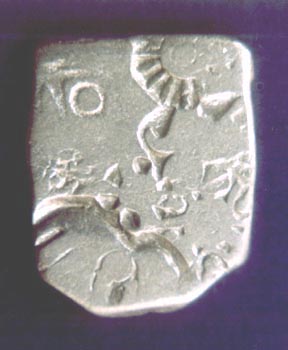 The Government Museum, Chennai has a rich collection of the ancient, mediaeval and modern Indian coins, gold, silver, copper, lead, potin and billion. Besides these there is a representative collection of foreign coinage.
One of their collection is Puranas or Punch-Marked Coins. Puranas are the earliest money coined in India . They were in circulation during the centuries long before the beginning of the Christian era. Sanskrit writers such as Manu and Panini, and the Buddhist Jataka stories have made mention of these coins.
Click
here
to see more.